​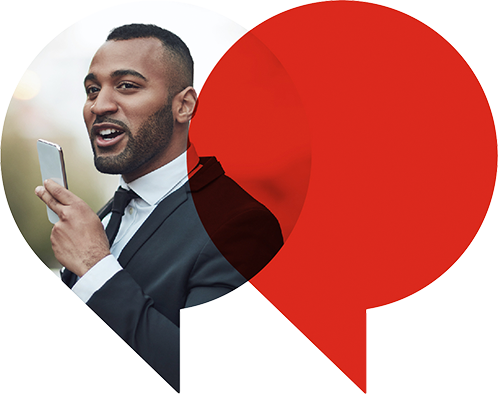 A scalable centralized communications solution will enable you to reach your employees and customers using a variety of devices and media types, while meeting your needs as your business grows.
Consolidate your organization's telephone and network resources into a single, tightly integrated environment and quickly discover the benefits of Connect it Network's IP telephony solution:
Substantial cost savings by integrating voice, data and multimedia
Increased employee productivity
Optimised communication with customers and business partners
Improved system flexibility to adapt to your business
Scalable to accommodate future needs
Easier to manage multiple resources through a centralized user interface
An integrated telephony experience
Voice-over IP (VoIP)
Lower service costs – especially for long-distance calls
Less costly equipment with easy setup
Multiple DID area codes
Unlimited direct numbers
411/711/E911 services
Bring your own device (BYOD)
Nowadays, teams use their personal smartphone, tablet and/or notebook to access company resources while at work, at home or on the road.
Connect it Networks' BYOD solutions provides your team with secure and stable access to company files and applications from their own mobile devices. This increases productivity and eliminates the costly need for IT to acquire and deploy new equipment.
Multi-channel contact centre
A positive customer experience is key in attracting new clients and ensuring brand loyalty among existing ones. Interact with customers with their preferred communications medium – whether by telephone, email or instant message. Improve clients' experience and helps your company's support staff better serve your current and potential customers.
Professional voice recordings
Professionally produced on-hold messages and voice mail prompts go a long way toward retaining incoming calls and engaging callers with information related to your company. Connect it Networks' professional voice recording solutions include a library of royalty-free music and voice talent to customize on-hold messages and voice mail prompts. Our solutions have many applications and benefits:
Brand promotion
Greater call retention
Inform callers of new products and services, special offers and events
Provide callers with valuable company and contact information
Give your company a more professional image
Reduce caller frustration and hangups
Cloud voice services
Our cloud-based voice services are the ideal choice for businesses looking for a quick, secure and scalable business communications solution that will grow with their needs.
Your staff will be able to communicate with colleagues and clients no matter where they are in the world, using any device they want.
Telephony in the cloud provides outstanding vendor-neutral service that's both flexible and portable.
Your company will also profit from substantial savings by eliminating the need for costly telecom and IT infrastructures, and reducing the manpower required for system setup, configuration and upgrade.
(for more on cloud voice solution see Connectivity)
​