All-in-One Communications
Work from anywhere, using any device, with a secure and reliable video conferencing, chat, and business phone solution.

Video Conferencing
Collaborate with confidence using the most secure, global video conferencing solution.

Business Phone
Get a dedicated business number with unlimited nationwide calling plus video conferencing and chat.

Contact Center
Support agents from anywhere, and deliver exceptional customer experiences.
8×8 X Series supports every aspect of your work.
Business Phone
A feature rich cloud PBX for businesses of all sizes
Team Chat
One on one and team chat
Contact Center
A complete contact center suite
Video Conferencing
Live meetings and content sharing
Analytics
AI driven actionable insights
Integrations
Over 35 business applications integrations
The opportunities are clear.

Employees need to communicate naturally using one app on any device from wherever they happen to be.

Teams need to work closely together and with each other without barriers to better support customers and organizational goals.

Organizations want greater flexibility, simplified administration, and actionable insights to improve customer experience and employee productivity all while lowering the total costs of ownership.

As organizations re-imagine work, business applications need to be infused with communications in order to reinvent how organizations engage with their customers.
CCaaS
Contact Center
Support work from anywhere agents and deliver exceptional customer experiences.
A complete cloud contact center solution that makes it easy to connect and collaborate with agents, employees and customers.
Create winning experiences with a cloud contact center.
Boost agent and employee engagement, collaboration and operational effectiveness for customer success.
Ensure productivity and support work-from-home agents with a unified toolset that eliminates app confusion.
Activate agent potential with timely feedback, intelligent coaching and collaboration tools for continuous improvement.
Design better experiences with support for all channels and proactive, AI-powered self-service options for today's digitally connected customers.
Connect faster and answer better with omnichannel routing.
Stay ahead of changing customer expectations with complete voice and digital channel support, intelligent routing and proactive self-service options.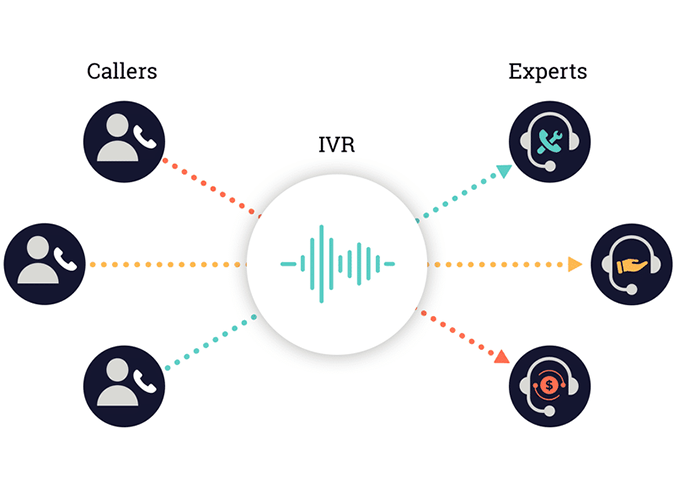 ACD
Direct customers to the best-qualified agent with skills-based routing, facilitating rapid handling of issues and a streamlined customer experience.
IVR
AI-powered self service options, including Intelligent IVR and Virtual Assistant, deliver consistent and efficient support while reserving valuable agent resources for more complex, high-payoff interactions.
Digital Channels
Digital channel support helps you stay ahead of changing customer expectations and meet them in their channel of choice. A single interface and intuitive workflow is used for all voice and digital channels, minimizing agent training and effort.
Predictive Dialer
A fully integrated outbound dialing system improves connection rates to increase the volume of completed calls, maximizing potential revenue opportunities. Patented answering machine detection, carrier call blocking and other features help you meet compliance objectives.